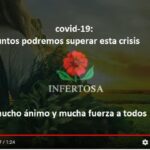 Covid-19: WE WILL OVERCOME THIS CRISIS TOGETHER
30 de August de 2023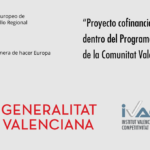 Digitaliza Project of the IVACE, co-financed with FEDER funds
30 de August de 2023
INFERTOSA PRESENTS ITS NEW TRIPLE ACTION WITHOUT CHEMICALS
Given the growing importance of products for organic farming, Infertosa presents its new CIEMHUS TRIPLE ACCIÓN.
It is an insecticide, fungicide and miticide, a ready-to-use product that stimulates the natural defense mechanisms of plants against insects, mites and fungi and that allows the control of a wide range of diseases and insects common in plants. It is one of the best triple action pistols without the need for chemicals. It can not only be used with a preventive effect but also with a curative effect.
Infertosa's Triple Action Ciemhus has a 750ml spray bottle presentation, and is sold in boxes of 12 units.