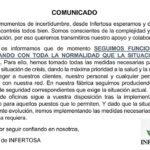 IMPORTANT NOTICE: COVID-19
30 de August de 2023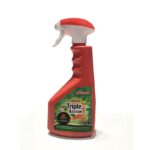 NEW LIQUID FERTILIZERS
30 de August de 2023
Dear friends,
We are living a very difficult time since the current situation has taken us all by surprise. But we hope to overcome this crisis, fighting all together to stop the spread of this pandemic.
Our commercial and administrative staff are teleworking, and at our factory we are working with all the corresponding security measures and protocols indicated by our Ministry of Health.
As manufacturers of growing media and fertilizers, we are another link of the food chain. And we know that the agriculture sector needs to continue producing, so we express our commitment to farmers, cooperatives and distributors as well as to the rest of the society, contributing with our effort to ensure the supply in this essential sector.
Together we can overcome this crisis,
Our sincere encouragement and strength to all of you,
The team of Infertosa