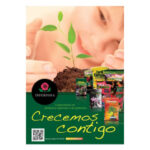 New advertising this year
30 de August de 2023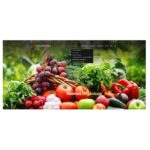 New web of Infertosa
30 de August de 2023
INFERTOSA launches its new product, the CIEMHUS UNIVERSAL BLUE FERTILIZER, a granulated blue mineral fertilizer with micronutrients that provide the essential elements for the correct development of all types of plants.
This fertilizer, with a composition low in chlorides and rich in micronutrients of high solubility, is incorporated directly into the soil or the substrate and acts as a stimulant of growth, of flowering and facilitates the fattening of the fruits.
The CIEMHUS UNIVERSAL BLUE FERTILIZER is available in 4kg and 800gr sacks.