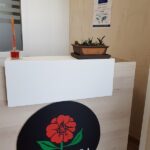 Support of the Xpande Digital Program of the Chamber of Commerce of Valencia
30 de August de 2023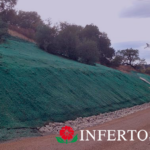 Mulch… What is it? What does it do?
30 de August de 2023
Many times when we hear this word hydroseeding we don't know what it means. If that's the case with you, this article will be great for you…
What is hydroseeding?
-This technique consists in the projection on the ground of an aqueous mixture of seeds, mulch, fertilizers and adherent substances. Hydroseeding is a technique that is easy to apply on a large scale because it is carried out with specialised mechanical means (hydroseeding machine) equipped with pumping equipment. It is frequently used in gardening and restoration of slopes, mines and quarries.
What are the advantages of hydroseeding?
-The vegetation is established 20-25 % faster than with any other mechanical alternative or manual sowing.
-Seeds and fertilizers are distributed evenly
-Mulch ensures favourable conditions for rapid germination.
-Large heights can be reached on hard-to-reach slopes.
-Certain types of mulch are capable of providing, on their own, temporary protection against erosion (Hydromantas).
Where and when this technique is not recommended?
-In areas with very low and variable rainfall with extreme temperatures in summer.
-If there is a source of seeds near the slope and the dispersion mechanisms allow the natural colonization of the slope in the short term
-If the original topsoil is available and the slope of the slope allows it to be spread without erosion before seed germination.
-If the slope is greater than 45º.
-If it is a clearing with rocky outcrops of more than 50% of the surface.
I hope we have been able to help you understand what hydroseeding is. Thanks for reading our post.